The Importance of being Earnest

By Oscar Wilde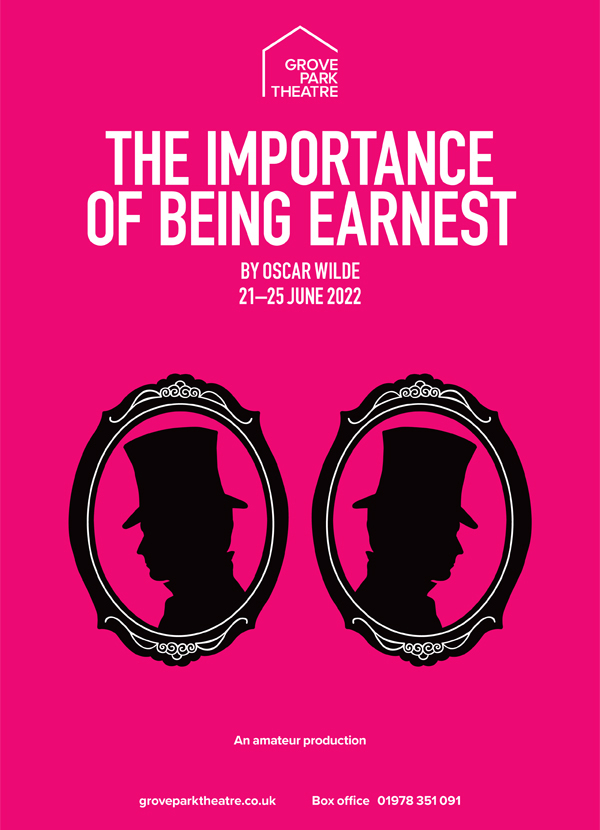 21/06/22 - 25/06/22
Tickets are now available online.
Please note that this production is not part of our normal season of plays.
All Tickets £5
Billed as A Trivial Comedy for Serious People, Algernon is visited by his friend Jack Worthing ('Ernest') in town.
Jack has come from the country to propose to Algernon's cousin, Gwendolen. However, Jack is forced to admit to Algernon that he is living a double life. In the country, he assumes a serious attitude for the benefit of his young ward, Cecily, and goes by the name of Jack, while pretending that he has a wastrel younger brother named Ernest in London.
Algernon admits to a similar deception.
Lady Bracknell refuses Jack on her daughter's behalf, thinking him to be an orphan, so Gwendolyn makes plans to visit him in the country. Algernon also visits Jack's country home in pursuit of Cecily but when Lady Bracknell arrives and recognises Cecily's tutor as her sister's governess, family history is rewritten and being Earnest wins the day.
Its high farce and witty dialogue have helped make The Importance of Being Earnest Wilde's most enduringly popular play.